Vari's Choices
---
Author(s):
Laura Jo Phillips
Series:
Hearts of ICARUS
Book Number:
5
This series is completed
Release Date:
23rd Jul 2016
---
Genre

Sci-Fi
Trope

Fated Mates
Form

Aliens
Store Availability

Kindle Unlimited
Brothers
Telepathic
It's been more than twenty years since Lariah Dracon became Clan Jasani's first Arima, or destined soulmate to a male-set of triplets, in over 3000 years. Since then a great many more Arimas have been found, soul-linked, and, like Lariah, borne fully Clan Jasani daughters as well as sons.
Those first children are now reaching adulthood, and the daughters all seem to have special gifts: psychic abilities, musical talent, capacities as teachers and healers, and many others. But, even among this extraordinary group, Varia Lobo, eldest daughter of Saige Lobo and the High Lord Protectors, stands apart in more ways than even she is aware.
Her telepathic abilities forced her to live most of her life in almost complete isolation, apart even from her sisters. Even though a device was eventually created that allows her to live among others without their thoughts filling her mind and destroying her sanity, she still exists in a world of heart-breaking loneliness in which she is denied even the warmth of her parents' loving touch.
Vari, as she prefers to be called, has known for years that Declan, Jay, and Kai Dracon-Bat, the second-ranking male set of Clan Dracon, were supposed to become her Rami--the men with whom she would soul link. She knew that they were brave, strong, handsome, powerful and, let's not forget, truly well-formed specimens of maleness. She also knew that she could never be with them. Ever.
For ten years Vari's plans to keep her distance from the Dracon-Bats went well. Enter the Doftle, diminutive blue aliens with flesh so dense as to make them virtually unkillable and hearts so black and full of evil that their gleeful sadism shocks even the most seasoned warriors. The Doftle don't want much--just to destroy every being who lives within the Thousand Worlds. When the Doftle's plans throw Vari and the Dracon-Bats together, the compelling sexual magnetism between them proves too strong for anyone's will to withstand. Unfortunately, it will trigger either a destiny more blissful than their wildest expectations, or one more horrible than their darkest nightmares, with the fate of the Thousand Worlds hanging in the balance.
---
Store Links: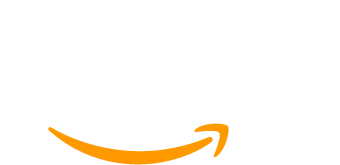 ---