Rayne's Return
---
Author(s):
Laura Jo Phillips
Series:
Hearts of ICARUS
Book Number:
3
This series is completed
Release Date:
7th Mar 2015
---
Genre

Sci-Fi
Trope

Fated Mates
Form

Aliens
Store Availability

Kindle Unlimited
Brothers
For a woman with a deeply romantic heart, there is nothing like going to a wedding. It's a symphony of love and tender emotion—the beautiful dress, the flowers, the bride's maids, the heartfelt vows, and the wonderful food and drink. And, at certain select weddings, a lucky sister of the bride can feel the thrill of being kidnapped by mysterious aliens, transported to a hidden space station known only as the Facility, and subjected to grisly torture and hideous biological experimentation.
Rayne Dracon, daughter of the former Lariah Daniels and the Dracon Princes of Jasan, is the sister in question. Attending her sister Tani's wedding on a distant world, one moment she's standing atop a hill and, after disappearing for only a few moments, reappears in the same place looking nothing like she had before she disappeared. She remembers almost nothing of how she came to be where she was and in the appalling condition in which she was found.
Standing nearby when she reappears are the three stunningly hot and powerful Bearen-Hiru brothers, her Rami, or destined soul-mates, whom she barely knew before disappearing, and remembers even less about when she returns. Rushing to her aid, the Bearen-Hirus join with her to discover who took her, where she was, what they did to her, and—most of all—why. With Rayne's memory returning to her slowly, and a barely understood deadline running out, Rayne and her Rami are in a race against time and space to solve the mysteries of Rayne's disappearance, to find her captors, and to eliminate them as a threat to the galaxy.
Along the way Rayne feels a growing attraction to these magnetic, oh so Alpha males—an attraction that begins to overcome the layers of protection she has woven around herself as a result of her imprisonment, an attack on her as a child, and feelings of being unwanted by the Bearen-Hirus themselves. Rayne must find the resources within herself to overcome all these fears and traumas before she can decide whether to confront her captors, or allow them to spread their evil throughout the galaxy, and to find true and eternal love with the Bearen-Hirus, or to live alone with her dreams unfulfilled.
---
Store Links: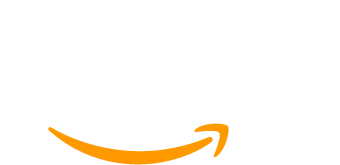 ---