Room Two
---
Author(s):
Penelope Wylde
Series:
Club Sin: Chicago
Book Number:
2
Release Date:
2nd Nov 2022
The average rating for this book is 2.63 out of 5
---
Genre

Contemporary
Trope

Mafia
Store Availability

Kindle (Non-KU)
Age Gap
Dark
Log in to suggest a tag
My name is Belle Constantine. I'm the kind of girl who gets diamond bracelets for my birthday. Not the handcuffs I truly crave.
But the three gorgeous, alpha navy SEALs I'm standing in front of right now don't need to know any of that.
All these ripped, gorgeous brothers-in-arms care about is if I can perform on stage at Club Sin: Chicago between the three of them wearing only a mask and a pair of heels.
It's a very good question I'm eager to answer.
Gage with his smoldering dark eyes is a girl's dream man with yards of muscles and a gentle touch. His best friend, Aziel, is six feet of pure steel wrapped in the military fatigues. Then there is Rush, their third best friend. The scarred, decorated soldier has the kindest smile and the dirtiest fantasies.
And I've learned all this in the ten minutes I've known them.
When I first saw their newspaper ad I thought it meant I could have a little fun and lose my V-Card to three military studs before I went back to my castle with its cold walls and my heavy crown.
I was terribly wrong.
I started out with one harmless secret and now I have a second one with a nine month due date.
Tick-tock…
I'll have to find a way to tell my SEALs the baby news. I never thought I would find a man willing to marry me given my mafia family history. Now there are three powerful men who are my baby's daddy.
But first, I'll have to reveal my identity to the men I've fallen for and hope they don't walk away. You see, while they are the good guys, I'm the bona fide bad girl mafia princess.
Where do we go from here? They promise all the answers I need can be found in Room Two.
---
Notes
*You met Belle Constantine in Room Eight, now read her story in Room Two.
AUTHOR NOTE:
Room Two is connected to the Sons of Bratva Savages. You can read those books here:
Savage Justice - Out Now
Savage Thief - Out Now
Savage Chaos - Pre-order

Room Eight - Sapphire Constantine
Crown of Chaos - Pre-order now (Sapphire and her men are getting a trilogy!)
Room Two - Pre-order
Store Links: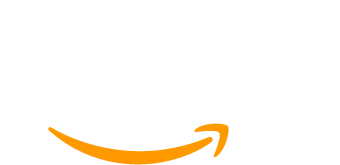 ---