Adjusting Course
---
Author(s):
Erin R Flynn
Series:
Artemis University
Book Number:
15
Release Date:
13th May 2022
The average rating for this book is 5 out of 5
Trigger Warning

Abuse - Child
Trigger Warning

Abuse - Past
Trigger Warning

Abuse - Physical
Trigger Warning

Childhood Trauma
Trigger Warning

PTSD
---
Genre

Paranormal
Harem Size

Small Harem (3 or 4)
Trope

Academy
Trope

Chosen One
Trope

Fated Mates
Trope

Rags to riches
Form

Dragons
Form

Fae
Form

Shifters
Form

Vampires
Form

Witches, Warlocks & Mages
POV

1st Person POV
Age

FMC College Age (University)
Store Availability

Kindle (Non-KU)
Abused Female
Harem Evolves Over Time
Kickass Woman
Magic
Mixed Species Harem
Royalty
Teacher
Telepathic
Log in to suggest a tag
My name is Tamsin Vale and… Uuuuggghhhh! I'm so tired of saying the same things over and over again without enough changing. I get the dirty councils out of the way, and new villains pop up in the form of fairy elders and ancients.
I get them handled and the commanders are the problem.
I smack them into line and the nobles are my issue.
I catch a bunch of them red-handed trying to commit treason, and people are still listening to the lies of the remaining ones.
Why do I even bother? Every time they push me too far, the line of what I'll suffer just gets further and further from what is acceptable. I yell and they don't listen. I plead with them and they are unmoved. I rationally lay things out and it falls on deaf ears.
So if they're going to keep acting like children who push their limits and throw fits, I'm going to punish them like a parent should. It's time to show everyone that they have no chance to control me and the game we're playing is mine. Maybe then we can actually fix our society and world before we implode.
---
Store Links: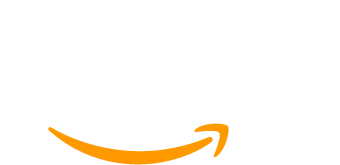 ---