Weakened Mountains
---
Author(s):
Erin R Flynn
Series:
Artemis University
Book Number:
4
Release Date:
20th Mar 2020
The average rating for this book is 5 out of 5
Trigger Warning

Abuse - Past
Trigger Warning

Bully outside of Harem
Trigger Warning

Childhood Trauma
Trigger Warning

Kidnap
---
Genre

Paranormal
Kink

Kidnap
Harem Size

Small Harem (3 or 4)
Trope

Academy
Trope

Chosen One
Trope

Fated Mates
Trope

Rags to riches
Form

Dragons
Form

Fae
Form

Shifters
Form

Valkyrie
Form

Witches, Warlocks & Mages
Age

FMC College Age (University)
Store Availability

Kindle Unlimited
Abused Female
Angst
Harem Evolves Over Time
Insta-Lust
Kickass Woman
Magic
Mixed Species Harem
Royalty
Teacher
Telepathic
My name is Tamsin Vale, and I survived my first semester at Artemis University… And several Biblical plagues. Of all the things I'd been expecting, plagues weren't one of them. We still don't know who the culprit was or if it was simply a prank, so there's possibly another threat out there against me.

Add it to the list.

Unfortunately, that damn list is getting long.

But despite all of that, I think I'm getting the hang of this college thing. I like my classes, I'm doing well in them, and I'm making progress on also finishing high school. I have some normal in my completely crazy life with friends, a boyfriend, and typical worries someone my age should have.

Granted, I'm still sleeping with my professor and a dragon prince, while trying to save all fairies, fair folk, and Faerie, but also help my friends and women in an extremely sexist society that treats them like property and fight the corruption of the councils. That should be enough to keep a woman busy for the rest of her life.

It should have been… Except there's a serious problem the dragons are facing, and they need my help. The lives of millions are at stake, so as much as I want to only focus on my people and my problems, they might have to wait a little bit longer.
This will definitely end with more threats against me.
---
Store Links: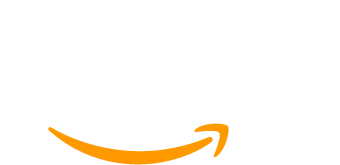 ---