Multiplying Storms
---
Author(s):
Erin R Flynn
Series:
Artemis University
Book Number:
11
Release Date:
30th Jul 2021
The average rating for this book is 5 out of 5
Trigger Warning

Abuse Trauma
Trigger Warning

Violence outside of the Harem
---
Genre

Paranormal
Harem Size

Small Harem (3 or 4)
Trope

Academy
Trope

Chosen One
Trope

Fated Mates
Trope

Rags to riches
Form

Dragons
Form

Fae
Form

Gods & Goddesses
Form

Shifters
Form

Vampires
Form

Witches, Warlocks & Mages
Age

FMC College Age (University)
Store Availability

Kindle Unlimited
Abused Female
Angst
Harem Evolves Over Time
Insta-Lust
Kickass Woman
Magic
Mixed Species Harem
Royalty
Soulmates
Teacher
Telepathic
My name is Tamsin Vale and I'm the only living heir to all of Faerie. It's still hard to accept that, but given how often people call me "Princess" or "Your Highness" like it's my actual name, I can't deny it.
I simply hate that I am.
Yeah, it's going that well.
The councils' win might have seemed small, but the ripples from that decision are drowning me at every turn. I can't endure the bullying and abuse much longer, and I can't fight back given the situation my people are in.
I'm not sure I care anymore after finding out fairies being awesome was a lie. Most days I struggle to not push them all back in the darkness and live as I want… Because the more of them I free, the more I'm trapped.
Something major needs to change and soon but I don't know where to start. I can't get my footing when I'm always at the center of the storm. The hobgoblins are clear that something worse is coming.
I don't think I have the strength to hold on anymore, and all hope left me after the last tidal wave dragged me under.
---
Store Links: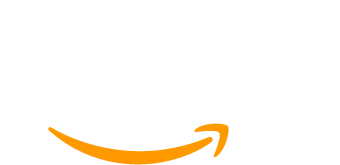 ---