Layering Resentment
---
Author(s):
Erin R Flynn
Series:
Artemis University
Book Number:
20
Release Date:
15th Sep 2023
The average rating for this book is 5 out of 5
Trigger Warning

Abuse - Past
Trigger Warning

Abuse Trauma
Trigger Warning

Childhood Trauma
Trigger Warning

PTSD
Trigger Warning

Unknown
Trigger Warning

Violence
---
Genre

Paranormal
Harem Size

Medium Harem (5 or 6)
Trope

Academy
Trope

Chosen One
Trope

Fated Mates
Trope

Forced Proximity
Trope

Found Family
Trope

Rags to riches
Form

Dragons
Form

Fae
Form

Gods & Goddesses
Form

Shifters
Form

Vampires
Form

Witches, Warlocks & Mages
POV

1st Person POV
Age

FMC College Age (University)
POC

MMC
Store Availability

Kindle Unlimited
Abused Female
Angst
Harem Evolves Over Time
Insta-Lust
Kickass Woman
LGBTQIA+ Character
Magic
Mixed Species Harem
MM
Royalty
Soulmates
Teacher
Telepathic
Log in to suggest a tag
My name is Tamsin Vale and I'm pissed.
I'm confused.
And I'm scared. I'd be an idiot if I wasn't scared when demons suddenly made a move and someone I love almost died. I'm pissed they did it, confused why now… But I'm also pissed that no one seems to hear me that Cluym messed up and they're upset with me instead.
Classic.
I knew life as the future ruler of a world would never be easy, but constantly living where I'm criticized for everything and people don't always listen to me is difficult. And sometimes I only have myself to blame for not fully committing to the role.
But what idiot would commit to that when it isn't going well? It was going better but… Yeah, nothing is easy.
Plus, given the state of things in my personal life and the fact I'm constantly juggling the feelings of five men, I think it's a bloody miracle that I'm not normally found at a bar completely sauced. Or in jail getting into trouble. Eating my feelings when I'm a fairy is about the healthiest way for me to handle my life.
Especially now that my powers are expanding again and I'm worried I'll finally lose my mind this time.
---
Store Links: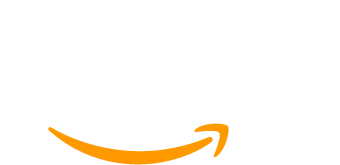 ---