Surviving Plagues
---
Author(s):
Erin R Flynn
Series:
Artemis University
Book Number:
3
Release Date:
21st Feb 2020
The average rating for this book is 4.83 out of 5
Trigger Warning

Abuse - Past
Trigger Warning

Bully outside of Harem
Trigger Warning

Childhood Trauma
---
Genre

Paranormal
Harem Size

Small Harem (3 or 4)
Trope

Academy
Trope

Chosen One
Trope

Fated Mates
Trope

Rags to riches
Form

Dragons
Form

Fae
Form

Shifters
Form

Vampires
Form

Witches, Warlocks & Mages
Age

FMC College Age (University)
Store Availability

Kindle Unlimited
Abused Female
Angst
Harem Evolves Over Time
Insta-Lust
Kickass Woman
Magic
Mixed Species Harem
Royalty
Soulmates
Teacher
Telepathic
My name is Tamsin Vale. I'm the last known fairy and I haven't gotten busted on that yet. I passed my midterms, which seemed like an impossibility a few months ago given I didn't finish high school and I'm working on that at the same time. But with a lot of hard work and the support of people I've helped and new friends, I'm building a life I didn't think I could ever have.

It's still an adjustment. I mean, a few months ago I thought I was human with powers and now I'm hooking up with a dragon prince. Oh, and there's my powerful warlock professor that I'm also involved with. It's all casual and fun, but I wonder if it would be more if I was able to connect with them emotionally.

Is it even really smart to try given what else I'm facing? I mean, I am trying to save all of Faerie and find out what happened to fairies. It's killing me not to know and to move at a turtle's pace, but one false move and I'm dead… Along with all hope of them returning to this world with me.

Hey, who doesn't love to work under that kind of pressure?
---
Store Links: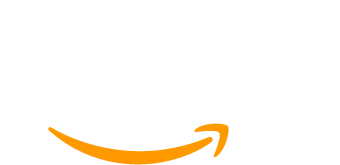 ---